Spring Fling Sale
This Saturday only

Spring is my favorite time of year! I love the signs of new life. My first crocus has bloomed, my first robin has been heard, and the lilac bush is budding. Life is Good!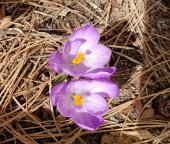 To celebrate spring, join us this Saturday April 9th for a special sale. Shop our beautiful selection of fabrics and notions and you'll be able to pick an egg from the basket at check out with a surprise discount inside. 10%, 15% or 20% what will it be ?!?! You won't know till you crack your egg!




Egg Hunt for Quilters





---
New Fabric
We have had many shipments of new fabrics arrive in the last few weeks.
Look at these new Batiks that just came in this week!






Pictures are being posted frequently as new lines come in on Instagram and Facebook. Be sure to follow us there to see the latest fabrics and upcoming events.

Instagram: @quiltstorebroomfield
Facebook: The Quilt Store

---
We have had some lovely handmade wood items made for the special quilting ladies in your life! (or treat yourself) Come check these out! Made by Earl Koehn.
Mother's Day Gift ideas


Seam ripper and awl combo.

Bobbin holder carousel.

Standing Thread Cutter
Perfect for cutting apart your chain piecing.
---
12710 Lowell Blvd.
Broomfield, CO 80020

quilters@thequiltstore.com